Community News
Panguitch City Fire Restriction Order Lifted.
Fire Restriction Order has been lifted.
Panguitch City Drinking Water 2018 Restrictions Removed-Follow Post Boil Order Instructions
Drinking water restrictions have been removed.  Please follow Post Boil Order Instructions.
Panguitch City Drinking Water 2018 – Boil Order
Boil your water before using.  Information here.
Panguitch City Drinking Water 2018 – Boil Order Instructions
Instructions on water boil order – What it means and how to do it correctly.  Information here.
Panguitch City Drinking Water 2018 – Post Boil Order Instructions
Instructions on what to do with your water post boil order.  Information here.
Panguitch City Fire Restrictions 2018
Fire restrictions are in place in Panguitch City.  Information here.
Panguitch City 2017 Consumer Confidence Water Report
Find a complete report on the quality and safety of Panguitch culinary water here.
Ordinance 2018-5
Regulations governing the operation and use of off-highway vehicles including ATV's, side by sides, go carts, golf carts, and motorcycles within Panguitch City.
All City streets excluding Center Street and Main Street, are off- highway vehicle routes.
Off-Highway vehicle operators must have in possession the appropriate safety certificate and if under the age of 16 be under the direct supervision of an adult at least 18 years old that holds a valid driver's license.
A person under the age of 18 may not operate or ride on off-highway vehicles without wearing a properly fitted and fastened USDT safety rated protective helmet designed for motorized vehicle use.
The full ordinance is available at the Panguitch City Office 25 S 200 E, or at https://library.municode.com/ut/panguitch/ordinances/code_of_ordinances?nodeId=879171
Brian Head Fire Updates
For those wishing to obtain information and maps on the Brian Head Fire please visit the following links:
Websites: https://www.utahfireinfo.gov/ and https://inciweb.nwcg.gov/incident/5253
New Year's Party!
Don't miss the carnival at the Panguitch New Year's Party!  This is a fun event for the whole family with games and bounce house toys for the kids and live entertainment for adults on New Year's Eve.
Panguitch Lake "Big Fish" Derby
Looking for some great winter fun?  Come ice fishing at Panguitch Lake and win cash and prizes!  The Panguitch Lake "Big Fish" Derby is for all ages with prizes in both youth and adult divisions.  Registration for the derby closes on December 30, 2018 and the tournament begins January 3, 2018 and ends January 31, 2018.  There is a $20 entrance fee. The Fishing Derby has been postponed until the ice melts. Watch for update on Panguitch Main Streets Facebook page. 
SBDC Individual Business Consultation Meetings
Individual Business Consultation Meetings Available:
Craig Isom, Executive Director Small Business Development Center will be available for business owners or potential business owners for individual consultation in Garfield County on Wednesday, October 29th.
Whether you are thinking of starting a business or are a seasoned business owner, you will benefit from a meeting with Craig Isom from the SBCD in Cedar City. Individual consultations are about 45 minutes long on whatever topic you would like to discuss. Mr. Isom has the expertise on advising business owners on many different aspects of business management, including business plans, funding, specific business practices, and even brainstorming for idea generation. Meetings will most likely take place in Panguitch at the County Office Building.
In addition, if you are interested in setting up a website for your business, training and support for websites and marketing plans are also available anytime.
For an appointment or additional information, please contact SuzAnne Jorgensen, Extension Educator, Utah State University-Garfield County. 435-676-1114 or suzannej@ext.usu.edu
OR
Justin Fischer. 435-676-1157 or justin.fischer@garfield.utah.gov.
City Wide Clean-Up
Scheduled to take place May 14th through 18th, 2018.  If you have items you would like picked up for disposal, please call the City Office at 676-8585.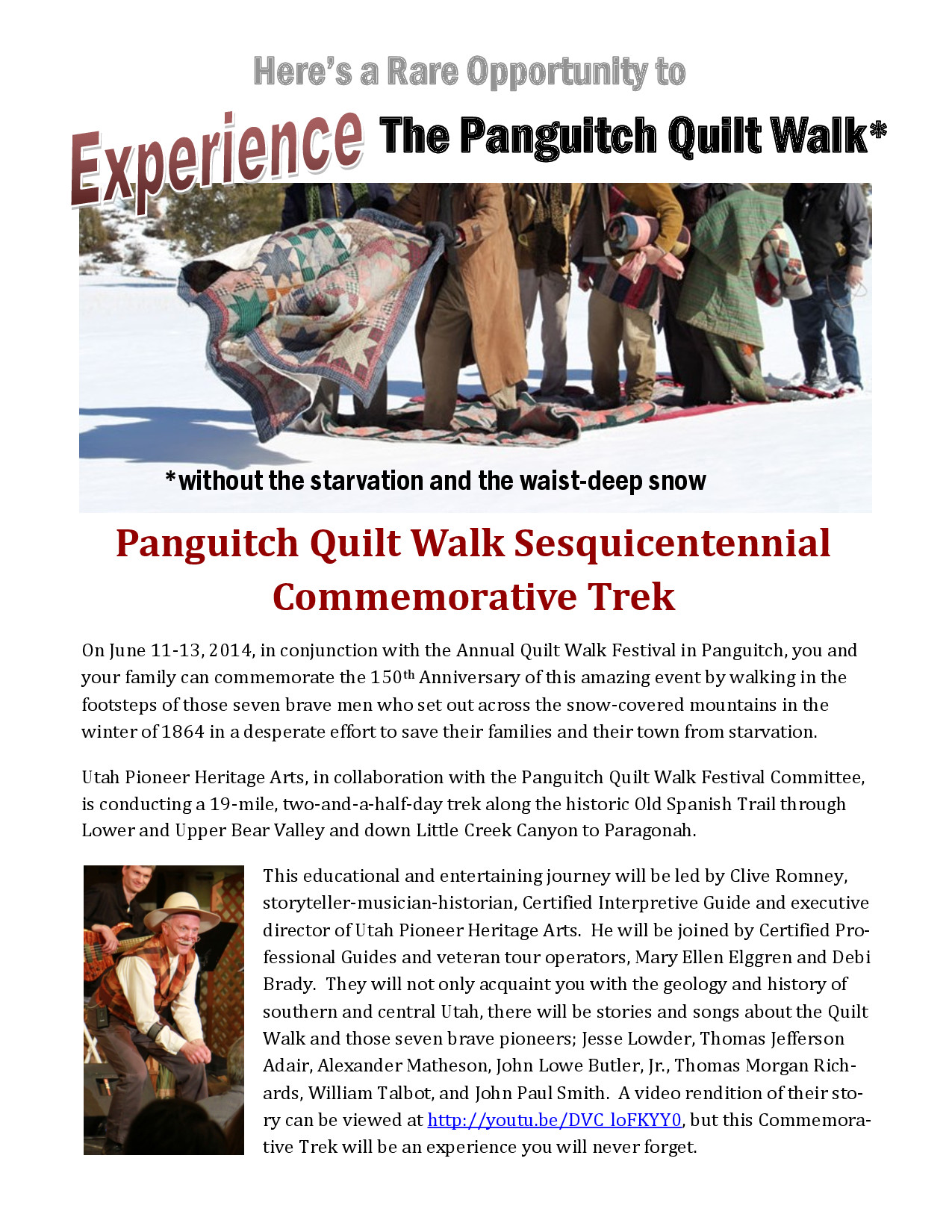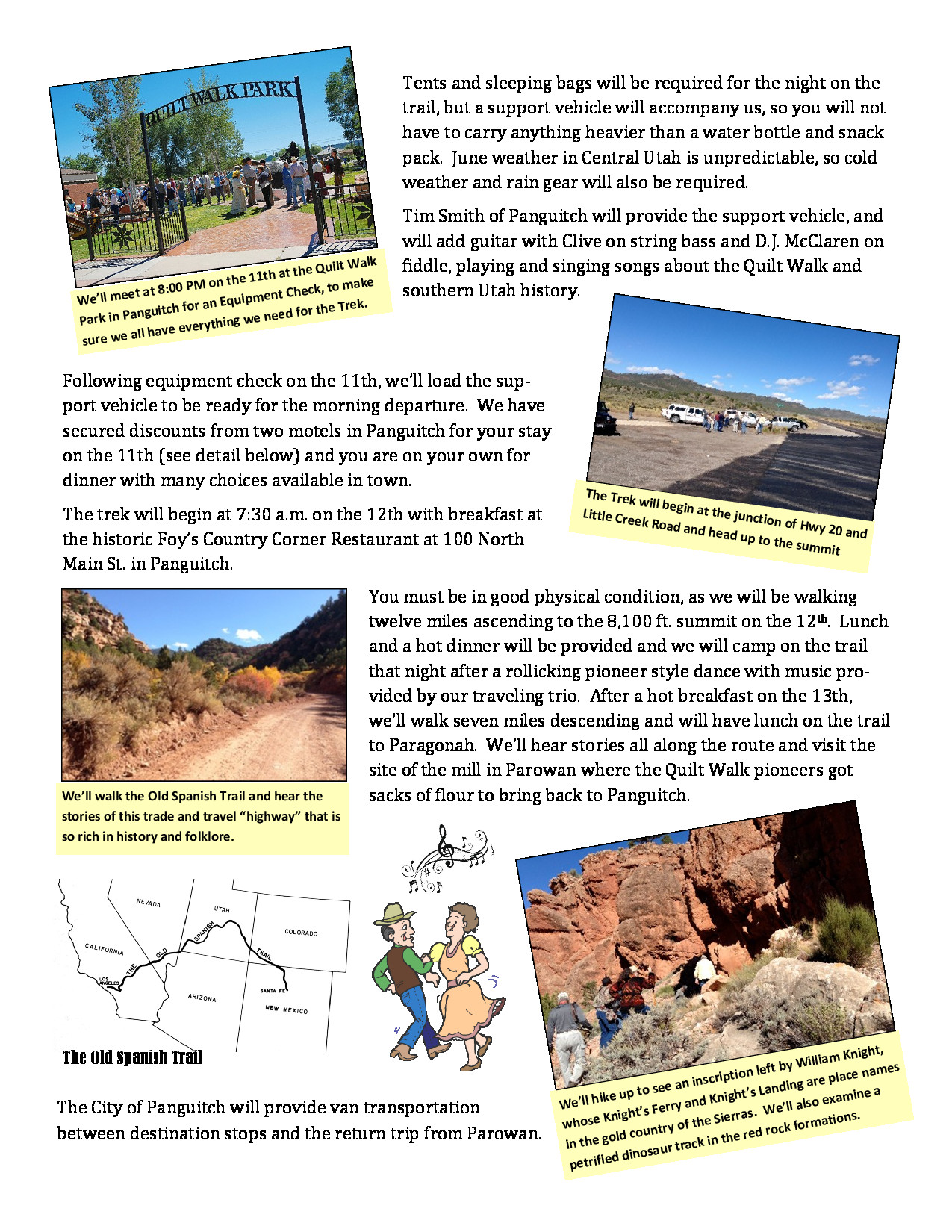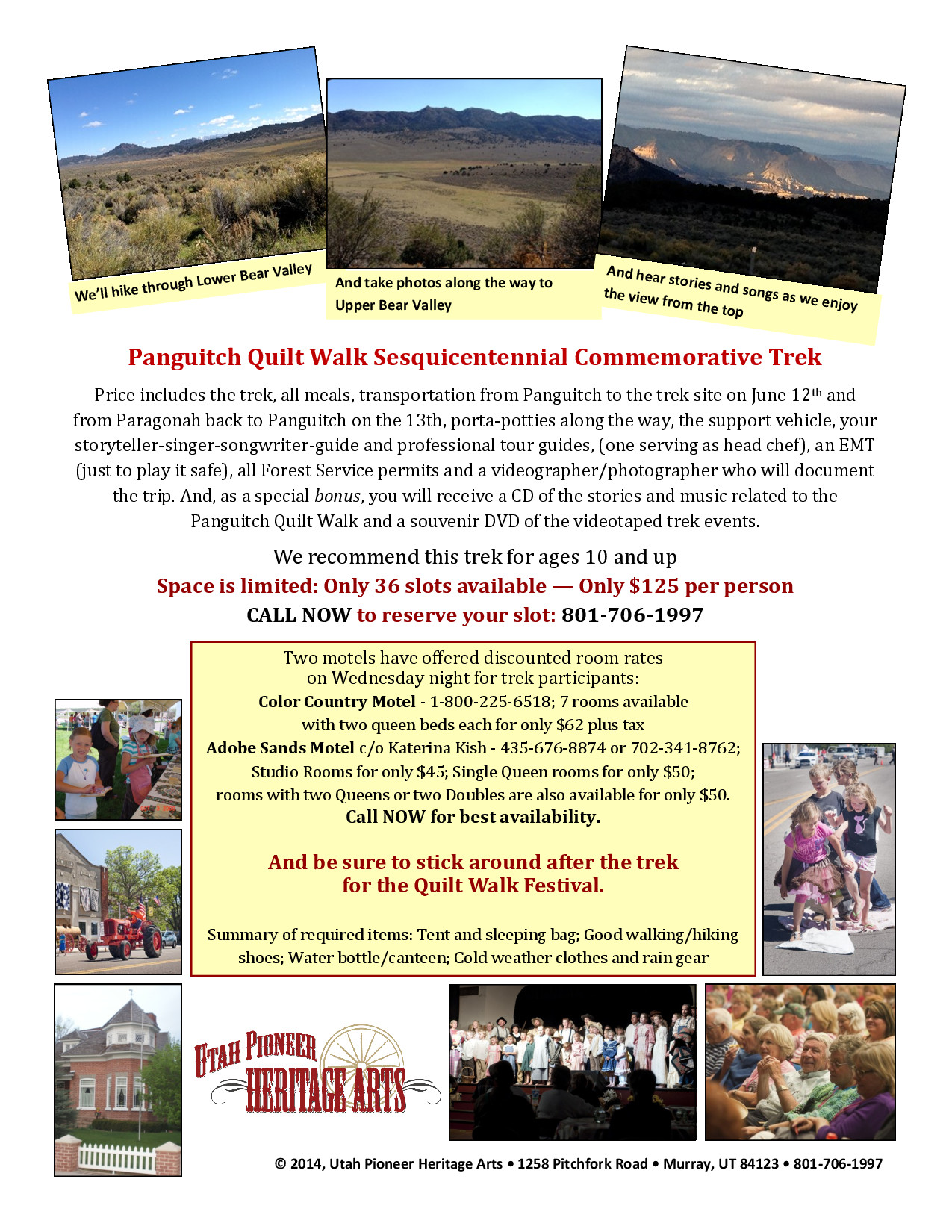 Trek Application (PDF File)