Annual Events
2015 Panguitch Event Calendar (pdf file)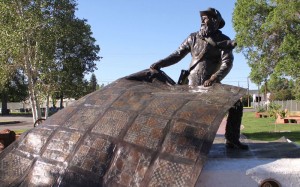 Annual Quilt Walk Festival The small towns worth visiting are those with a rich history of its early inhabitants and the very best of those towns are those that commemorate such a history with annual festivals of remembrance. The Panguitch Quilt Walk Festival remembers the triumph and determined efforts of early Mormon pioneers who made a harrowing journey on foot in the dead of winter for forty miles from the town of Panguitch towards Parowan. Though deep banks of snow threatened their journey, homemade quilts laid one by one in the snow made their trek possible without sinking. The Annual Quilt Walk Festival in June remembers these early pioneers of Panguitch and the quilts that saved their lives by celebrating in ways every member of the family can enjoy. The tractor pull and tractor parade occur on Panguitch's charming Main Street and as one of the most popular events of the festival is enjoyed well by all ages. Tours of historical pioneer homes that line the streets of Panguitch provide insight into the lives of earlier inhabitants of the town. Of course what would any real celebration be without a dinner and a show! Homemade, Dutch-over dinners are available for those who buy tickets to the annual play commemorating the historical Quilt Walk that the locals put on each year. Other activities to enjoy throughout the festival include a Chocolate Fest, activities for children such as learning to make corn husk dolls or churn butter, and quilt making classes.  For more information visit quiltwalk.org
Annual Red Rock Rendezvous For the true adventurist who wants to really make the most of the outdoor beauty surrounding Panguitch, the annual Red Rock Rendezvous is an event that can't be missed! Motorcycle enthusiasts come together each summer to ride as one and enjoy a stretch of road among Utah's famous red rock formations. BMW bike enthusiasts in particular began the ride in June in Panguitch Utah as an effort to take advantage of perfect summer weather both day and night. Camping is enjoyed on cool summer nights for those who wish to sleep under the stars, and lodging is available for those who prefer the comfort of a bed. Riders from all of the country numbering in the hundreds enjoy scenes that have made Utah famous.
The Panguitch Valley Balloon Rally Enjoy the seemingly endless Southern Utah skies by taking advantage of the Panguitch Valley Balloon Rally during the last full weekend in June in Panguitch.  Hundreds gather to enjoy an unforgettable scene of colorful hot air balloons as they soar into the open skies above.  Saturday night is a balloon glow on Panguitch's historic Main Street.  For more information visit panguitchvalleyballoonrally.com
Panguitch Valley Balloon Rally 5K Race In alignment with the ever popular balloon rally is the Panguitch Valley Balloon Rally 5K Race which couldn't be held anywhere more picturesque than Panguitch. As colorful hot air balloons rise above, runners can enjoy the views below during near-perfect Panguitch weather below. A kid's race is also offered afterwards so that everyone can join in on the fun!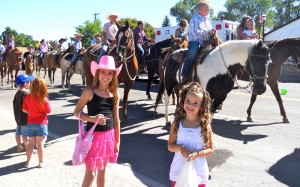 Independence Day There is nothing better than a small town Independence Day celebration and Panguitch offers the perfect setting for celebrating in true small town style! From rodeos to square dancing to barbeques and Main Street parades, Panguitch is the place to be for families. Those who wish to hit the nearby roads can enjoy all day ATV riding, horseback adventures, hiking, and fishing at Panguitch Lake. Enjoy a campfire in the evening under the stars or with a traditional Panguitch fireworks show!
Panguitch Invitational High School Rodeo Those who are serious about attending a real rodeo know that the Panguitch Invitational High School Rodeo is the among the very best. The rodeo is an annual event every July and hosts contestants from over forty states as well as contestants in Canada. This rodeo is a source of pride for Panguitch and attracts many attendants while providing a memorable evening. The rodeo is followed up by a dance which well attended by the High School aged group and serves as the perfect end to an evening of fun.
The Desperado Dual The Desperado Dual is an annual event for serious cyclers who want to take advantage of Utah's only one-day cycling adventure covering two hundred miles in total. Those who want to participate in the bike ride without going quite the length of distance can choose the fifty or hundred mile alternative. Cyclists will enjoy mile after mile of breathtaking views of wildlife, red rock formations, miles of trees and wildflowers, colorful skies on the horizon and mild temperatures. Registration is required for parties interested in a truly unforgettable ride.
The Garfield County Fair The Garfield County Fair is an annual event in late August and is one of the most anticipated events of the year. For nearly 75 years, the Garfield County Fair has provided every event that any real fair could possibly host from live bands to parades, classic car shows, mouth watering BBQ, livestock sales, rodeos, stunt shows, face painting, petting zoos, dancers, a merchant village, gun aficionados tents and much more! The Garfield County Fair is a week-long event providing full days and evenings of endless entertainment for visitors looking to make the most of their summer.
Bryce ATV Rally There's no better place for an ATV adventure than right outside of Panguitch on the many ATV trails that border the famous Bryce Canyon National Park. Known for being among the top ten most scenic trails in the entire country, there's no better place to spend hours of ATV riding. Late August hosts hundreds of avid riders who come for food, entertainment and ATV-ing with the whole family with several days' worth of activities and riding trails set up for making the most of the terrain and scenery.  For more information visit brycerally.org
Panguitch Lake Big Fish Derby What's even more fun than fishing?  Ice fishing!!   Get out on the ice and see who can catch the biggest Panguitch Lake fish–points are awarded for weight and length.  There are adult and youth (11 and under) divisions for fish caught between December and February.  Cost is $20 to participate and cash prizes are awarded in six categories.  Dust off those ice fishing poles and join the fun!
New Year's Eve Panguitch, Utah might not be the first place that comes to mind when considering New Year's Eve celebrations, but maybe it should be! Enjoy a true sense of community without having to stand in over-crowded streets and celebrate with local bands, great food and fireworks in a safe and fun environment free from chaos.