Event Update
Due to Covid-19 restrictions and concerns, many of the remaining events for 2020 have been cancelled, for this year only, or modified to meet acceptable safety practices.  The City Office and Library are also closed to the public until further notice.  However, employees are still working and you may drop off payments or books in the drop box or call the City Office at 435-676-8585 or the Library at 435-676-2431 for assistance.  Here is a list of events' status as of November 10. 2020.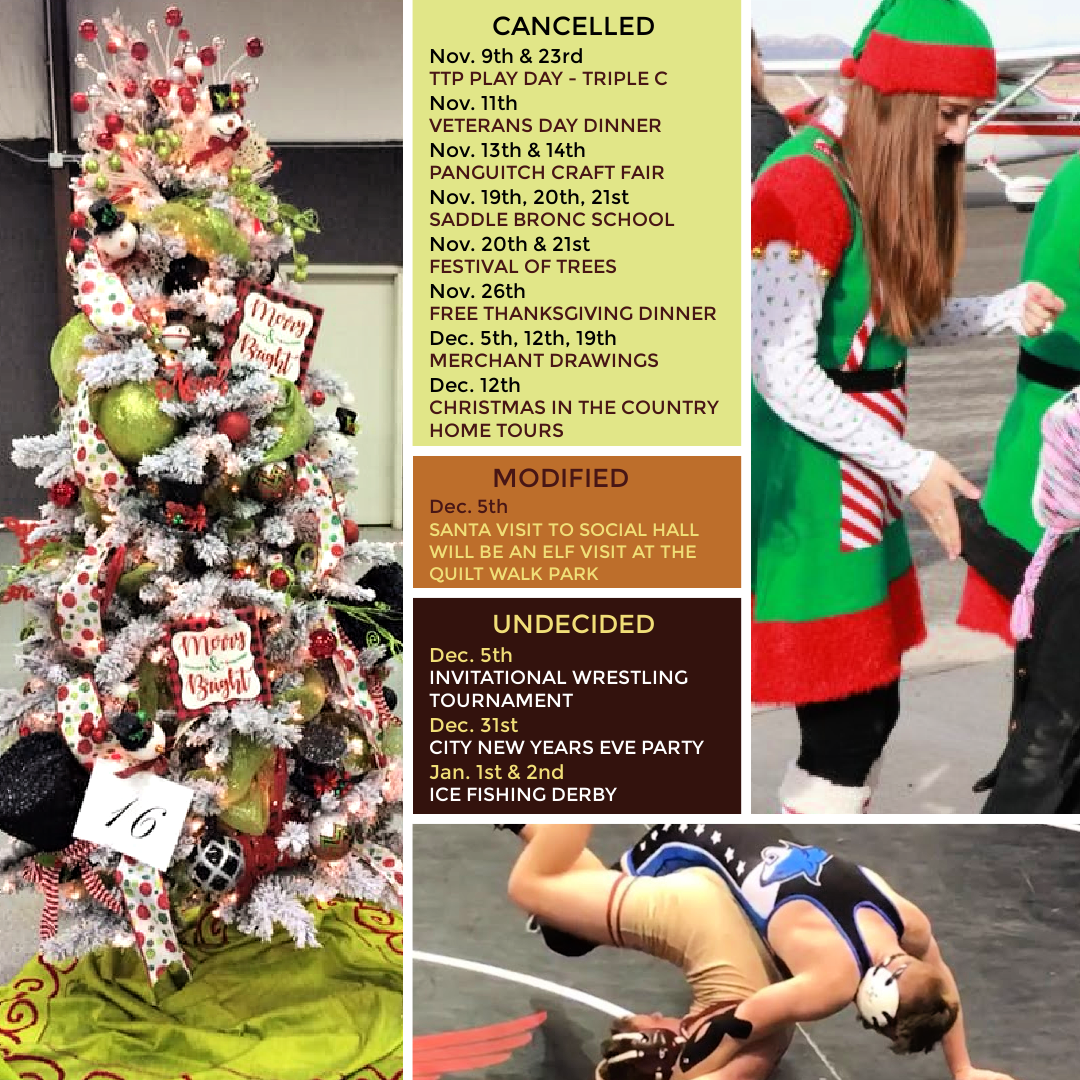 Flu Shootout
Temp Balloon Vendor
Panguitch City Social Distancing
March 18, 2020
To try and do our part with social distancing as directed by the state and federal governments, Panguitch City Office and Panguitch City Library will not be accessible to the public until further notice. The city office is available by phone 435-676-8585 and payments may be placed in the dropbox at the southwest corner of the driveway, paid through the mail, or online or by phone with a card. If you would like to check out books, call the library at 435-676-2431 with the books you would like, and a librarian will bring the books to your car. Thank you for your cooperation!
Join the 2020 Census Team
Balloon Rally Vendor Contract
Prevent Frozen Pipes
With the subzero weather that Panguitch has been experiencing, leaving cabinet doors open to your pipes and leaving faucets dripping at night can help prevent frozen pipes!
Panguitch Fire Restriction Order Lifted
Panguitch Fire Restriction Order lifted.
Panguitch City Fire Restrictions
Outdoor Watering in Panguitch
Reminder: NO outside watering between 10 am and 6 pm with Panguitch culinary water.  Unless it is your turn for secondary water, you should not have water running during the warmer parts of the day.