Panguitch Today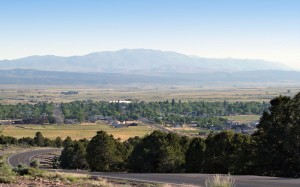 About
Located in the valley between the Markagunt and Pausaugunt Plateaus, Panguitch Utah is home to some of the most majestic scenery on earth. A Native American Paiute word meaning "Big Fish," Panquitch is undoubtedly named for the famously plentiful lake in the nearby mountains, hosting some of the largest rainbow trout in the state and ideal for year-round fishing.
As of the 2000 census, Panquitch reportedly hosts a population of 1,623 people, 502 households, and 392 families. This historically rich town is unassuming, quaint, and full of its own charm. Sprinkled with wild-west history, the city boasts small museums, original architecture, stunning wilderness, and plenty of pioneer spirit.  Just 24 miles northwest of Bryce Canyon and surrounded by many National Parks and Monuments, this magical little town is one of Utah's best kept secrets.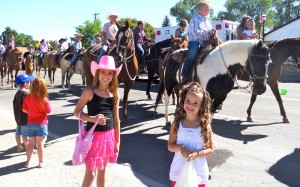 Things to Do in Panquitch
In springtime, Panquitch hosts an Annual Quilt Walk Festival where local quilters display both hand-crafted and machine embroidered works of art, while local performers re-enact the story of Quilt Walk and food lovers highlight their culinary creativity with quintessential pioneer cuisine.
As the gentle warmth of spring fades and the lazy days of summer make their yearly entrance into the town of Panquitch, the city pulses with excitement as pilots launch a sky-full of hot air balloons into the heavens for the annual Panquitch Valley Balloon Rally. As night falls, spectators in the Historic Downtown area encounter the adventurous spirit of the town's past, mixed in the magic of glowing hot air balloons as they parade up and down Main and Center Streets, like enormous planets waiting to be explored in the starlit sky.
Rodeos, concerts, horse racing, sports tournaments, conventions, and equestrian competitions are hosted at the Canyon Country Complex.  This state of the art, Triple C Arena is located just off scenic highway 89.
July 24th is one of the town's biggest celebrations. As the rest of the state pays tribute to the settling of the pioneers in Utah with an annual parade and fireworks, Panquitch commemorates this historic "homecoming" with reunions (family and class), a community breakfast, pit barbeque dinner, races, games, rodeo, and a city dance.
Summer isn't the only time to enjoy activities in Panguitch.  A New Year's Eve party is held every year at the indoor Triple C Arena.  The whole town comes out to celebrate and enjoy food, games and live entertainment.  Ice fishermen can ring in the new year by participating in the Panguitch Lake "Big Fish" Derby.  Beginning the first Saturday in January they vie for cash and other prizes by catching the largest fish.
For those desiring a more personal tribute to the early settlers of Panquitch, a historic cemetery awaits visitors just two miles east of the town on Highway 89. This hauntingly beautiful burial ground hosts tombstones dated as early as 1870.
Accommodations
Although small and relatively unknown to the larger world, the town of Panquitch still quietly bustles with its own city affairs, offering plenty of conveniences for its ever-growing tourism. Hosting fourteen motels, four restaurants, three fast food stores, five gas stations, three gas and convenience stores, a fabric store, two grocery stores, two hardware stores, a hospital and clinic, real estate offices, two Indian crafts stores, and a Daughters of Utah Pioneers Museum, this vibrant community still thrives.