Panguitch History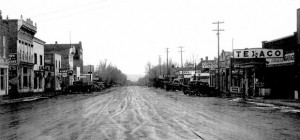 Settling Panguitch
It was March 1864 when four Mormon families braved the rugged terrain of Utah's untamed south central canyon lands and settled the small town of Panguitch, Utah. Facing starvation, harsh winters, and tension with the local Native tribes, these pioneers risked survival to establish a community where their beliefs and lifestyle could thrive.
Due to the infamous Black Hawk War raging between the Mormons and the Natives, the first settlement in Panguitch was hesitantly abandoned in 1866. Yet determined pioneers returned in 1871 to continue their predecessors work.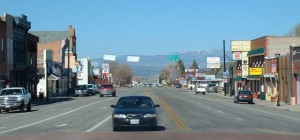 Located in canyon territory around 6,630 feet above sea level, settlers of Panguitch faced the challenge of finding a way to effectively utilize the areas short growing seasons and endure the long, bitter winters.
The first winter thoroughly tested the settlers' survival skills. With supply routes blocked by snow and crops freezing immaturely, residents, growing dangerously hungry, gathered seven men who volunteered to make the perilous journey over the mountain to secure flour.
With snow too deep for wagons, the volunteers were forced to walk most of the trek. To avoid falling through the snow's crust, the men used quilts to cover the surface of the snow, creating a cushion to safely walk across. Reaching the end of one quilt, they would place another one down before retrieving the first. This technique led the men safely to the neighboring settlement, and back home again, saving the inhabitants from starvation and blazing into Utah's history as the famous "quilt walkers." To honor the innovation of these brave men, the town of Panguitch hosts an annual "Quilt Walk," reenacting the perilous journey and highlighting local quilters with their embroidered works of art.
Architecture
Read about the history of Panguitch architecture for homes and businesses.