Pink Cattle Winter Ropings
When:
April 6, 2017 @ 6:00 pm – 10:30 pm
Contact:
Greg Torgerson Or Shelly Winn
435-231-1611 or 435-201-9207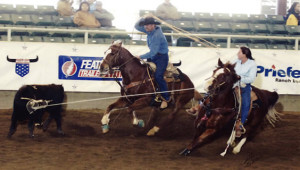 Team roping is the only rodeo event where men and women compete equally together in professionally sanctioned competition, in both single-gender or mixed-gender teams.
Viewing is free to the public.  Cash & prizes are awarded to various age groups.
Sign up at 6:00 p.m.; rope at 6:30 p.m.
PDF information here.